October 15, 2017 - 3:30am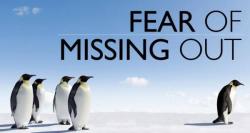 Authored by Raul Ilargi Meijer via The Automatic Earth blog,
"The Cost of Missing the Market Boom is Skyrocketing", says a Bloomberg headline today. That must be the scariest headline I've seen in quite a while. For starters, it's misleading, because people who 'missed' the boom haven't lost anything other than virtual wealth, which is also the only thing those who haven't 'missed' it, have acquired.