April 13, 2018 - 2:00pm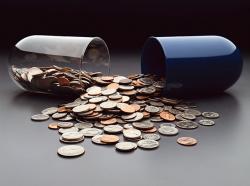 Pharmaceutical companies gave at least $116 million to patient advocacy groups in a single year, according to a new database. Even as these patient groups grow in number and political influence, their funding and their relationships to drugmakers are little understood. (Photo: Last Resort / Getty Images)
No "alternative facts" here -- we publish the uncensored, uncorrupted news you rely on. Support Truthout by making a donation!