May 28, 2017 - 12:00pm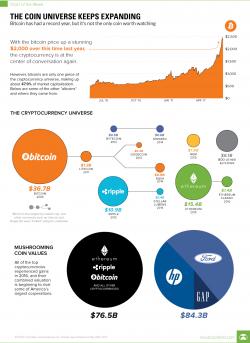 Bitcoin is the original cryptocurrency, and its meteoric rise has made it a mainstay of conversation for investors, media, and technologists alike.
In fact, as Visual Capitalist's Jeff Desjardins details, the innovation of the blockchain is changing entire markets, while causing ripples with central banks and the financial industry. At time of publication, the bitcoin price now hovers near US$2,200, a massive increase from this time last year.