November 21, 2017 - 8:55pm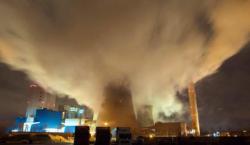 Authored by Mike Shedlock via themaven.net/mishtalk,
Who has a worse track record on the environment: President Trump or German Chancellor Angela Merkel?

Let's investigate. 
Trump Stance and Results
On September 19, amid chatter that Trump might reverse his climate stance, CNBC reported Trump is still pulling out of Paris Agreement.