October 17, 2017 - 1:00am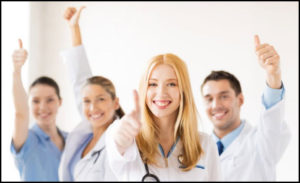 Doc Copper has struggled over the past 6-years, as it has created a series of lower highs since 2011. Below looks at a chart of Doc Copper over the past decade.


CLICK ON CHART TO ENLARGE
Doc Copper has created a series of lower highs inside of falling channel (1) since the highs back in 2011. The rally by Copper since 2016, now has it testing the top of its 6-year falling channel at (2).
If Doc Copper breaks out at (2), it would send a positive message for Copper and could well attract new buyers on the breakout.
If Doc Copper would breakout, these assets could benefit, JJC, FCX, XLB & IYM.
 
Why do you see very few comments from me?  Because I believe the Power of the Pattern provides all you need to see what is taking place in an asset and determine the action to take
Receive my free research posted on the blog daily here 
Better yet, send an email if you would like to see sample research and take me up on a trial of my premium or weekly research where I provide actionable alerts on breakouts and reversals in broad market indices, sectors, commodities, the miners and select individual stocks 
 
 
Email services@kimblechartingsolutions.com  
Call us Toll free 877-721-7217 international 714-941-9381 
Website: KIMBLECHARTINGSOLUTIONS.COM